Our conveyancing lawyers and conveyancers are fully qualified
Conveyancing services trusted by Melbournians and Victorians state-wide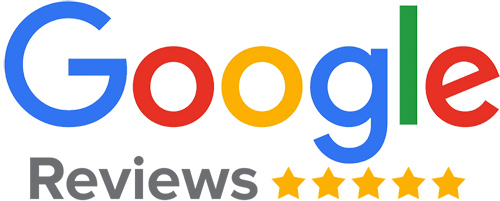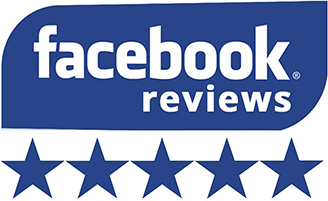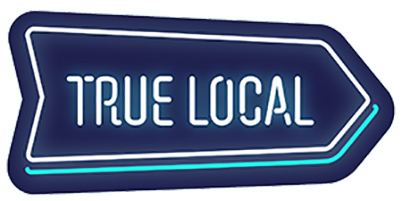 Karen from Provey conveyancing has been very efficient and professional with the sale of our property. She has preempted all paperwork needed and we had no concerns with the settlement. I would absolutely recommend her. Thanks again.
Third time using provey and could not have been happier with the service. Deepa was my conveyancer, she is highly responsive and patient, made the process a lot easier and completely stress free for me. We changed settlement term from 60 days to 30 – Deepa was flexible and had everything organised with short notice! The entire process went smoothly with no hassle at all. Would use them again and highly recommend their service! ! Thank you so much again Deepa !
The conveyancing team are incredibly helpful. Special thanks to Daniela who is an absolute STAR and made us feel like we had somebody in our corner.

The online portal allowed us to be organised and was helpful in laying out the steps required in purchase.
Thank you so much to Peter Nguyen! Everyone at Provey is very reliable. Kenneth and Peter were very helpful with all our questions and resolved our queries in no time. Peter did an excellent job with our settlement and contract preparation. We highly recommend Provey for the excellent services. Thanks Provey and keep up the good work!
Karen from Provey was an absolute pleasure to work with. Patient, responsive, educational and professional, she handled both the sale of our property and the purchase of a new one. She helped us make the right decisions for our home, navigating us through confusing licensing agreements, reassuring us with the stresses of payments between homes and forewarning us of potential issues.

No doubt backed by an excellent team at Provey. I strongly recommend their services.
Great service, easy to deal with and prompt attention to all matters. All in all, couldn't have been any smoother
Thank you so much to Khiem and his team! They were reliable, efficient, great communicators if there were any issues and did an excellent job with my settlement and contract reviews. I highly recommend Provey for the fantastic work. Thanks for all your help!
I was referred by another client and i found they were very helpful throughout the whole process of purchasing a home. They were very quick to respond to questions and helped explain the process without the over complicating it. Good Stuff
The staff at Provey were very professional and went above and beyond to provide the kind of service that helped me to settle the purchase of the property ahead of time. The progress was tracked with constant communication and updates which made me feel confident of doing business with Provey and their proficient staff. Happy to recommend and deal with again in the future.
Emma was wonderful in answering all my queries and assisting in a seamless transaction. Thank you so much!
Thanks Donna for everything. Very helpful and good team
Highly professional. The team keeps you informed constantly and they did a fantastic job. I couldn't recommend them highly enough. Their fees are very reasonable and worth every cent. Thanks Provey you took the stress out of buying a property
Amazing! Made the stressful process of settling on a property with a 30 day settlement over the Christmas & New year period a breeze. Always informed and in touch. Would recommend them to everyone I know. They are really in-tune with their clients and their needs. Thank you Donna & Khiem !
Best service and were able to meet my 30 day settlement. Easy property conveyancing.
Your professional efficiency and courtesy impressed me. Stress free property conveyancing services. Thank you
Thank you so much Provey for an excellent job with my conveyancing! BIG THANK YOU!! To Emma Ye and the whole team for doing an excellent job on a very challenging mortgage transaction. I shall definitely using you guys again when buying property or selling property, & will recommend you to others. Thank you again and regards, Orlita
Provey Legal has an amazing team, they have assisted us to complete our property transaction smoothly. They provided us with clear instructions and guidance which enabled us to understand the entire process very well. Provey Legal has excellent staff, all of whom communicated to us professionally and ensured our interest is well taken care off. Our property transaction was a complicated one and we had contacted 7 law firms whom have failed to give us proper advise before we found Provey Legal. We approached …
They made the process of buying an investment property extremely easy and affordable. The entire process was conviently done online. Regular contact and a one stop shop. We communicated via email and phone calls. Thanks Provey Conveyancing!
Very happy with all they did for us. Quick and easy to deal with conveyacing services. Excellent service, so straight forward.
I want to say a huge Thank you to the team at Provey for helping us through every step of our settlement. Very highly recommended! Friendly and helpful staff.
Provey is very professional and efficient. I felt safe dealing with the staff there.
Very professional, helpful and organised, and a pleasure to deal with. Lawyers and conveyancer from Provey made a stressful time much easier when selling.
Very good and professional will use them again. My conveyancer made the contract sale easy.
Amazing service – one of the best professional services firms I have dealt with – I highly recommend Provey.
Emma was very professional and acted on my behalf for my first purchase in Victoria. She made the entire process hassle free provided me with a timeline that was very easy to understand. I would highly recommend Emma and Provey Legal
We sold two properties through Provey recently. We are impressed with the fees and the ongoing communications via phone and email, even on very small matters. The Provey staff gave us confidence that the sales would be dealt with professionally without hiccups. Feedback from the new owners (they did not use Provey) of both properties was that their experiences were not as smooth and satisfactory as ours. We will recommend Provey without a doubt.
My conveyancer Tumai Lam is very helpful and responsibility. Her service was super. I highly recommended.
Great service. Quick to respond to various issues. Easy to deal with…
Very helpful, Emma Ye looked after the sale of my property, she was amazing
Straightforward no fuss service
Excellent and seamless service, engaged Provey to act on my behalf as a buyer conveyancer. Donna was very helpful and I was kept updated at each stage. Would use them again.
They were always willing to answer queries. We were confident that we were compliant with all legal requirements even though by ourselves, we were unfamiliar with the law. There was enough written guidance but when we did not understand these, Provey lawyers were there to clarify items for us.
Great service. Prompt reply and action to all queries and requests. Stress free settlement, highly recommend!
Excellent online resources and simple hassle free interactions throughout. Good job done by the entire team.
Thank you to the whole team at Provey, I had a fantastic experience with the helpful and friendly staff who guided me through the process of buying my first home. Will definitely be coming back for my next property!
A big thanks to Tumai who was fantastic to deal with and always approachable and willing to assist.
Provey were great to use, answered all my telephone calls or got back to me quickly when a message was left. All questions were answered in easy to understand terminology as I had quite a few due to it being my first home buying experience. Would recommend to friends & reasonably priced too.
Great service, kept informed every step of the way, much appreciated!
The staff were extremely friendly and helpful and answered all my questions, no matter how little or stupid. Would recommend their services to anyone.
Great service and love the online integration. Communication was great and very consistent and kept you informed along the way. Conveyancers were happy to answer all questions either big or small. Thanks!
Helpful, easy to follow instructions and updates along the way.
Highly professional, very well organised and efficient team.
Khiem Lam made the whole process of buying my first property so easy and de stressed me with his organisation and great communication skills. I have referred Khiem to my colleges and friends.
Intuitive online interface and timely / clear communication throughout contract negotiation and settlement. Really appreciate the additional support when settlement was delayed. Thanks Tumai and the team! Will certainly recommend Provey to other first home buyers.
Total professionals who were also highly responsive, fully accessible and a pleasure to deal with . Would highly recommend to anyone looking for a conveyancing specialist for the purchase or sale of their house.
Our purchase was handled professionally and we were communicated with regularly and consistently. Extremely "painless" experience.
Very helpful and everything went very smoothly. Thanks.
Emma Ye's service is excellent, she is very professional, patient, and considerate. I will definitely recommend you to my friends!
Tumai was fantastic throughout the conveyancing process. She made everything simple and was very responsive to any queries I had.
Incredible, efficient service. We could not have expected a better team to support us through the settlement process. No stress, no fuss, very professional. I highly recommend their services.
Very professional and provided me with timely updates. A special thanks to Emma for making it a very smooth settlement. Easy of access by email and phone. I really recommend Provey. The price they quote is really true value for money and true customer service. Five stars is all I have to say!
My husband and myself were impressed and very pleased with the dealings we had with Provey Conveyancing. They looked after us and kept us informed with regular updates on the progress of the sale and settlement of our property. Special thanks to Tumai, she did a great job. Thank you to all at Provey Conveyancing.
I cannot thank the team at Provey (especially Emma!) enough for their hard work and dedication through a very stressful experience. Everyone went well above and beyond to ensure that my first home purchase actually went through, despite a downright obstructive conveyancer on the vendor's side. Not only would I definitely use Provey again, I am already recommending this amazing team to anyone who will listen!
I'm from Sydney so buying a property in Melbourne meant finding a good conveyancing company. I am very glad I chose Provey and would recommend them without hesitation. They were professional, courteous and helpful at all times. Settlement was achieved without any problems or delays. Thanks to Emma and Luke!
I would be extremely likely to recommend Provey Conveyancing to others. We had a faultless service. Thanks.
Website was easy to use and really simplified and sped up the whole process.
Took away the stress of buying and selling. All done electronically, were easy to do business with. Will definitely use again
What a great company to deal with. The process was seamless, communication excellent and price reasonable. Couldn't have asked for more. Thank you
Everything went smoothly. Communication when settlement was close was very prompt. I would highly recommend
Dealt with Rebecca and Diana from the office, was a great experience with little fuss, thanks for handling such an urgent matter and handling the matter in the efficient manner. Great experience with little fuss, many thanks.
Rebecca Tran was the consultant allocated to me. I found her crystal clear and absolutely efficient in her communication and guidance throughout the process.
I would like to thank Rebecca Tran and Provey team for they help in the journey of selling my property. I would like to thank Rebecca for her professionalism, dedication, friendly and helpful in the entire process. I highly recommend Rebecca and Provey to anyone looking for conveyancing service and am very happy with my experience dealing with Rebecca and Provey.
Emma Ye was amazing. She was so helpful and friendly. Everything was very clear and she made sure everything was tracking along on time and thoroughly. Certainly helped us know what to expect throughout. We also changed our settlement date which she dealt with easily. We highly recommend!
We recommend Provey without hesitation. An eye for detail and very professional service.
Emma Ye was friendly and efficient. The staff on the phone were courteous and helpful.
Absolutely flawless and stress free process. Quite simply the best value conveyancing I have had done. Thank you.
We were more than happy with your service and efficiency. No doubt we will use you again and refer.
I was ecstatic with the professional and courteous service I received from Rebecca. She's a star.
The lawyer on our case was very responsive and diligent, pleasant to speak to and work with.
I have dealt with Rebecca for my Apartment purchase conveyancing. I think she was more than patient with my file and the level of service provided was exceptional. If I buy another property, Provey will be my choice.