Melbourne's Most Trusted Property Lawyers
Our skilled property lawyers in Melbourne have experience assisting everyone from first home buyers to property developers in a wide range of property transactions and issues. Whether you're buying, selling, developing or protecting your property, our lawyers can help.
Conveyancing Law
Buying and selling property can be a stressful time. Navigating property laws and regulations to complete the transaction seamlessly takes skill and experience. Our property lawyers assist owner occupiers, investors and businesses to meet their legal obligations and settle their property transaction on time. With experience nationally, we have advised on Victorian and interstate real estate transactions.
When selling a property, there are several things that are required to make sure the sale goes through smoothly. Disclosure statements and a Section 32 statement must be prepared and made available to potential buyers. Someone will also need to coordinate with the lender, local council, the Titles Office and the State Revenue Office.
When buying a property, it's important to make sure the property has been inspected. Legal and planning searches should also be completed to make sure there aren't any unexpected liabilities or surprises after you move in. If settlement is delayed, the buyer may also have rights to compensation or to even cancel the sale and purchase contract. Our lawyers advise clients on what legal checks need to be completed before settling the transaction and how to enforce their rights if settlement is delayed.
Residential and Commercial Leasing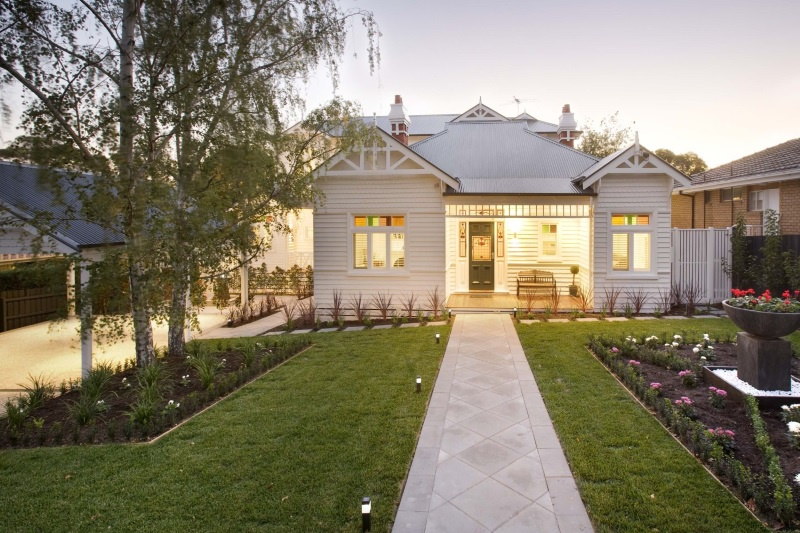 Structuring residential and commercial real estate leases can be challenging. Our lawyers assist clients to draft contracts that meet their intentions and protect their interests no matter how big or small the property. While there are many standard form lease agreements available, we can help clients tailor leasing agreements to take into account conditions that are specific to the property. Our property lawyers have assisted clients with:
General commercial leases
Retail leases
Industrial leases
Mixed-use leases
Crown leases
Assignment of leases
We help both landlords and tenants negotiate agreements and advise them on their obligations when it comes to any loss, damage or structural issues to the property. Our lawyers also assist clients who want to include lease incentives, options to renew or any other special provisions in the lease. If the property is looked after by an agent, it's also important to make sure the Agent's Authority looks after the landlord's interests and makes sure the property is managed smoothly for the tenant.
Developments and Subdivisions
An effective way to improve the value of a property is to subdivide and develop it. Our property lawyers have assisted a wide range of clients from people subdividing the family home to commercial property developers building large-scale commercial and multi-dwelling properties. Some of the things that need to be considered in the process include:
Environmental planning laws
Purchasing, leasing and disposing of contaminated land
Rezoning of the land
Local council and state town planning and building approvals
Contractual arrangements
Managing mixed-use developments
Retail leasing
Heritage planning laws
Liaising with the Environment Protection Agency
Managing the sale of the development properties
Contamination
Services and referral authority requirements
Marketing and authority agreements
Defending or addressing any issues at the Victorian Civil and Administrative Tribunal (VCAT)
Regardless of the size of the project, subdivision and development can be a long and complicated process. From concept phase to preparing contracts and getting ready to sell off-the-plan, our conveyancing solicitors and lawyers have experience advising clients through the process every step of the way.
Loan agreements and finance documentation
Buying and selling property involves a lot of paperwork and the finance documentation is often the most complex. It's common for a sale and purchase agreement to be subject to finance and for loan agreements to include guarantees and owner covenants. Our lawyers assist clients by reviewing any offers for finance, answering any questions they may have and making sure that all of the conditions are fulfilled on time.
We also help clients draft their finance documentation so that it that meets the needs of the private lender, buyer and seller. At settlement, our lawyers can also coordinate with the lender to make sure all the I's are dotted and T's are crossed so that financing doesn't hold up settlement.
Partitions
Sometimes it's necessary to divide up land that is owned by more than one person. This is called partition. This often happens when there is a tenancy in common – that means that ownership of the property is shared between two or more people.
Partition involves dividing up the property into several blocks of land so that each owner has their own separate title. Sometimes partition isn't possible and the land needs to be sold and the sale proceeds divided up between the owners.
This entire process can be confusing but our lawyers have experience assisting clients to navigate the complexity, understand their rights and find a solution that suits everyone involved.
Adverse possession
Adverse possession means someone has legal title over property because they've been in possession of it for a long time. This can occur even if someone else believes they have title to the land. This commonly occurs with land boundaries – for example, if a fence has extended past its boundary the neighbour may have adverse possession over the land. This may sometimes only be the matter of a few centimetres, but when it comes to valuable property that can be a significant amount of money.
Our property lawyers have experience helping clients work through adverse possession claims and defending property rights and values.
Covenant removals
When buying a property, it's important to identify if there are any covenants over the property before completing the purchase. A covenant is when someone else has a right over the property and may include easements, buildings or other rights. Some covenants can be removed before the sale is completed so that the property can be purchased unencumbered. But the process to remove covenants isn't always straightforward and in most cases must be considered after settlement.
Where to find us
Provey Lawyers Melbourne office is located on 21/459 Collins Street, Melbourne VIC 3000. We assist clients to identify and remove covenants so that they can use their property as they wish. Need a Property Lawyer in Melbourne, Victoria? Contact Us